WE WILL NOT BE OPEN FOR CHRISTMAS EVE OR CHRISTMAS DAY.
We believe our staff should spend time with their families for the holidays. We hope you have a wonderful holiday and enjoy the festivities with your family and friends.
WE WILL BE OPEN ON NEW YEARS DAY!
Come join us for our awesome upcoming workshops!
Baby it's cold outside!!   Put a coat on and come on down to The Art Beat to learn how to paint this snowy scenery that will remind Santa of his reindeer friends. Everyone will enjoy a step by step tutorial on how to create this professional looking plate with painting techniques you can take with you into the New Year.
Date: 12/17/14
Ages: 5+
Time:  6:00-8:00pm
Price: $35.00 includes material fee
CHRISTMAS ORNAMENT PAINTING TIME IS HERE!!!!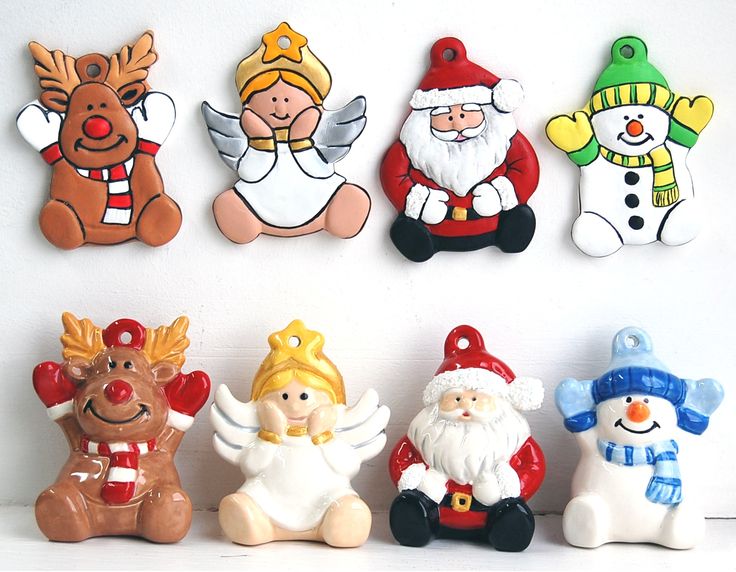 Come on down and enjoy an afternoon with friends and family. Bond over our glazes and paint some Christmas ornaments. Choose from a variety of flat ornament, from penguins to Santa and his reindeer. Enjoy the afternoon and create some memories and create a one of a kind ornament for your family to enjoy form years to come.
Fall Studio hours are:
Sunday – 11am – 5pm.
Monday –  Closed

Tuesday – 10am – 6pm
Wednesday – 10am – 6pm
Thursday – 10am – 6pm 
Friday – 10am – 6pm
Saturday – 10am – 6pm
Open late during workshops and by appointment.
At The Art Beat we offer a creative studio environment with a variety of activities for different age groups starting from preschool up to and including adults! Our instructors and staff are friendly, helpful, and knowledgeable. We love art! We offer open studio time, teach classes, host parties, instruct groups, rent space, and even take the kids for an evening! We have a beautiful space we are proud to show off. Not sure what you want to do? Well, come in for open studio for a few hours of creative fun. We have a variety of projects to choose from.
Come alone or bring your friends and family. We would love to have you!
Click Here to join our e-mailing list!
Click Here to like us on Facebook!
Click here to download our printable registration form.